Who is The Nazareth Trust?
We trace our roots back to 1861 with the foundation of Dr. Kaloost Vartan's four-bed clinic in Jesus's hometown of Nazareth, in present day Israel. The Nazareth Trust is a unique Christian organisation which operates the Nazareth Academic School of Nursing, the Nazareth Hospital EMMS, the Nazareth Village, and SERVE Nazareth programme. More information can be found here.
What will my duties be during the SERVE Nazareth program?
This depends partly on your skills and interests, as well as our placement needs. Tasks in our placements usually involve practical service, relational evangelism and spiritual ministry. These can involve a variety of roles suited to your skills and may include helping at Kids' summer camps, praying with patients and staff, helping in our first-century Village or serving as a nurse aide on a ward. Often there are special projects that you could be involved in, so don't forget to ask about these as you might be just the person we need!
What is the structure of SERVE?
SERVE Nazareth is overseen by Majdoleen Nawatha, while Christine Farah, Frank Kantor and Pastor Suheil Bathish take care of our Pastoral Care Ministry. You can find out more about the team on our 'Meet the Staff' page.
What level of pastoral care is available for SERVErs?
The pastoral care team offers the spiritual and personal support needed throughout the volunteering period.
• Each volunteer would be assigned to one pastoral care member to chat with in order to overcome any struggles that might appear.
• Weekly service at the hospital's chapel on Wednesdays at 7:30 am.
• Weekly morning prayer at the guest house with the pastoral care team.
• Offering volunteers to join retreats arranged by the pastoral care team.
• Accompanying the volunteers during the holiday season (prayers, parties, etc.).
Plenty of opportunities for you to grow your faith!
Why choose Nazareth?
SERVE Nazareth has been connecting Christians from around the world with ministries in Jesus's hometown since 2010. Its unique location allows you to live where Jesus lived, learn about cross-cultural ministry, SERVE the community and grow in your relationship with God. You can read testimonials from our SERVErs, past and present, here.
How much does it cost?

Joining the SERVE Nazareth program is FREE.
Here's a non-exhaustive list of expenses you'll need to plan for:
Flights
Medical insurance
Visa (if you're staying for more than three months)
Snacks
Souvenirs
Personal travel
We offer full board and lodgings for $40 per person, per day. If you're staying for a month, the cost is $950 per person. What does it include?
Accommodation in a shared room at the Pilgrim's Guest House (self-catered apartment with free  Wi-Fi, air conditioning in every room, common areas and balcony. Towels and bed linen are provided.)
Nutritious food provided by our kitchen
Mentoring and support from Majdoleen, SERVE Nazareth Coordinator, and the Pastoral Care team
Transport to and from Ben Gurion airport in Israel (if SERVing for more than one month)
Here are some photos of the Pilgrim's Guest House: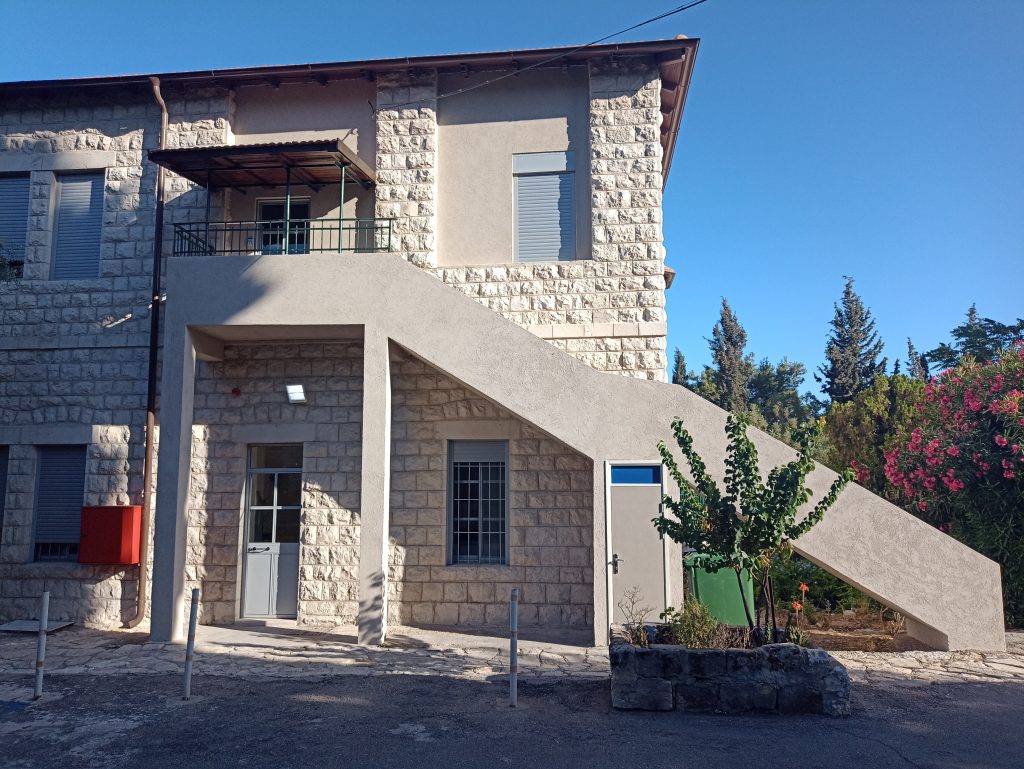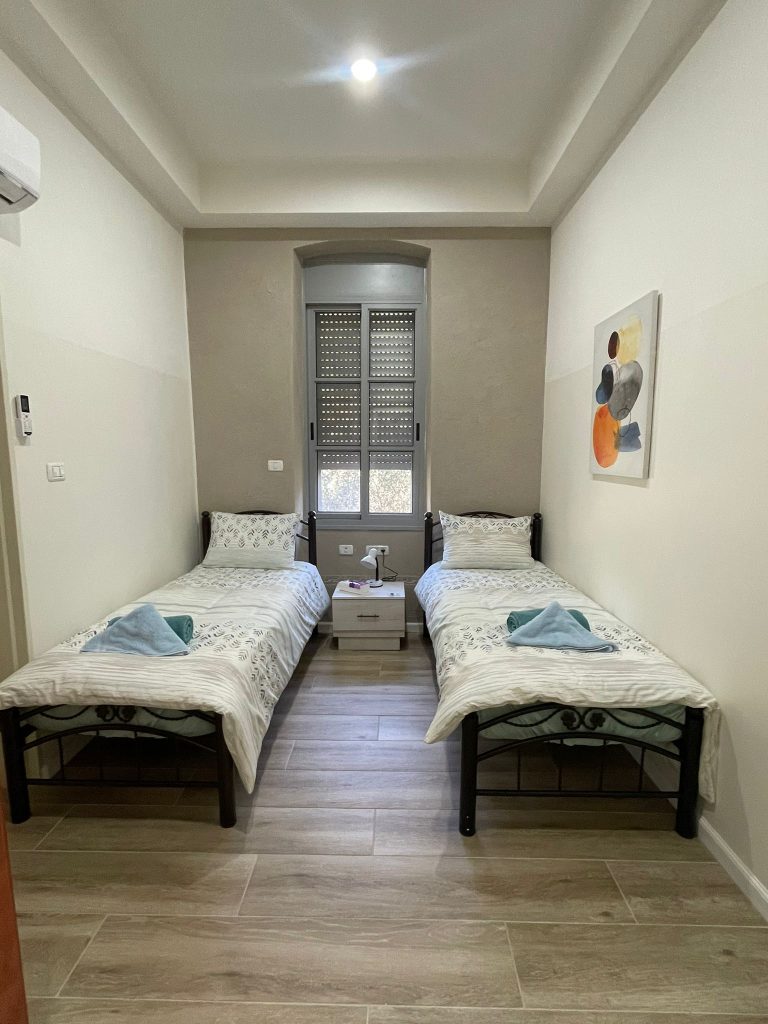 When can I come to Nazareth?
The SERVE programme is flexible and runs throughout the year so just ask about the timing you need.
What is the application process for SERVE?
Fill in our enquiry form to request an application form for the relevant SERVE volunteering stream. After we receive your completed application, with references, we interview each candidate via Skype. From this point forward, if you are accepted, you will begin the fundraising and preparation process for serving in Nazareth.
Does SERVE provide university accreditation?
Occasionally it may be possible to get accreditation for your time with SERVE Nazareth, but this would have to be assessed by your university or college on a case-by-case basis.
Still have questions? Don't worry. Email serve@nazarethtrust.org and we will get back to you as soon as possible.